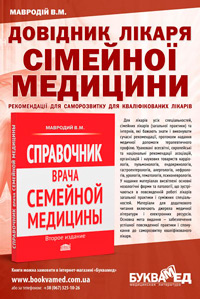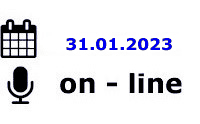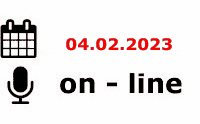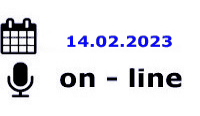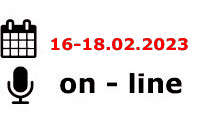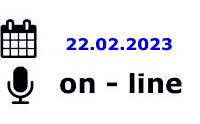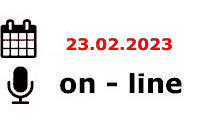 ---
СІМЕЙНІ ЛІКАРІ ТА ТЕРАПЕВТИ
день перший
день другий
---
АКУШЕРИ ГІНЕКОЛОГИ
---
КАРДІОЛОГИ, СІМЕЙНІ ЛІКАРІ, РЕВМАТОЛОГИ, НЕВРОЛОГИ, ЕНДОКРИНОЛОГИ
---
СТОМАТОЛОГИ
---
ІНФЕКЦІОНІСТИ, СІМЕЙНІ ЛІКАРІ, ПЕДІАТРИ, ГАСТРОЕНТЕРОЛОГИ, ГЕПАТОЛОГИ
день перший
день другий
---
ТРАВМАТОЛОГИ
---
ОНКОЛОГИ, (ОНКО-ГЕМАТОЛОГИ, ХІМІОТЕРАПЕВТИ, МАМОЛОГИ, ОНКО-ХІРУРГИ)
---
ЕНДОКРИНОЛОГИ, СІМЕЙНІ ЛІКАРІ, ПЕДІАТРИ, КАРДІОЛОГИ ТА ІНШІ СПЕЦІАЛІСТИ
---
ПЕДІАТРИ ТА СІМЕЙНІ ЛІКАРІ
---
АНЕСТЕЗІОЛОГИ, ХІРУРГИ
"Gastroenterology" Том 56, №2, 2022
Modern approaches to the calculation of ideal body weight and the association of its changes with digestive system diseases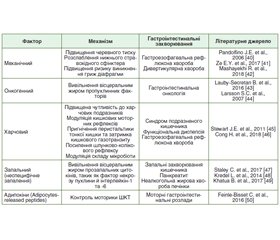 Authors:

Степанов Ю.М., Демешкіна Л.В., Ягмур В.Б., Меланіч С.Л., Кіслова Р.М. ДУ «Інститут гастроентерології НАМН України», м. Дніпро, Україна



Categories:

Gastroenterology



Sections:

Specialist manual
Summary
Актуальність. Останнім часом зріс інтерес до взаємозв'язку між масою тіла та захворюваннями органів травлення людини. Однак досі немає єдиної думки щодо розрахунку ідеальної маси тіла людини та впливу її змін на захворювання шлунково-кишкового тракту. Матеріали та методи. Проаналізовано інтернет-ресурси (PubMed, Scopus, Web of Science, Medline та інші) за 1980–2020 рр. Результати. Наведено різні формули для діагностики ідеальної маси тіла людини. Проведено порівняльний аналіз сучасних методів оцінки складу тіла. Проаналізовано можливості та переваги використання двохенергетичної рентгенівської денситометрії. Описано плюси та мінуси аналізу біоелектричного імпедансу для оцінки складу тіла. Наведені взаємозв'язки між масою тіла та захворюваннями органів травлення. Показано, що надмірна маса тіла та ожиріння пов'язані з розвитком захворювань травної системи, таких як функціональні розлади шлунково-кишкового тракту, неспецифічні запальні захворювання кишечника, гастроезофагеальна рефлюксна хвороба, стравохід Барретта, рак стравоходу, поліпоз та рак товстої кишки, гепатоцелюлярна карцинома, жовчнокам'яна хвороба, холангіокарцинома, рак підшлункової залози, неалкогольна жирова хвороба печінки та інші. Висновки. Існують певні зв'язки між масою тіла та захворюваннями шлунково-кишкового тракту. Збільшення або втрата маси тіла пацієнта опосередковано можуть свідчити про наявність патології шлунково-кишкового тракту, що необхідно брати до уваги клініцистам при призначенні діагностичних заходів.
Background. There has been growing interest in the relationship between body mass and digestive diseases. There is no consensus on the calculation of the ideal human weight and the effect of its changes on gastrointestinal diseases. Materials and methods. The Internet resources (PubMed, Scopus, Web of Scien­ce, Medline, and others) were analyzed for the period 1980–2020. Results. Various proposed formulas for diagnosing the ideal human weight are presented. The comparison of modern different methods to estimate body composition was done. The possibilities and be­nefits of using of bioelectrical impedance analysis were presented. The pros and cons of dual-energy x-ray absorptiometry (DEXA) for body composition assessment was described. The relationship between body mass and digestive diseases was presented. Overweight and obesity was shown to be associated with the development of diseases of the digestive system: functional disorders of the gastrointestinal tract, inflammatory bowel disease, gastroesopha­geal reflux disease, Barrett's esophagus, esophageal cancer, polyposis and colon cancer, hepatocellular carcinoma, gallstone disease, cholangiocarcinoma, pancreatic cancer, non-alcoholic fatty liver disease, and others. Conclusions. There are some associations between body mass and digestive diseases. Patient's weight gain or loss may indirectly indicate the presence of gastrointestinal pathology, which must be taken into account by the clinician for diagnostic approach.
Keywords
індекс маси тіла; ідеальна маса тіла людини; формули для обрахування ідеальної маси тіла; антропометрія; ожиріння; підвищена і знижена маса тіла; методи дослідження; біоімпедансний аналіз; відсоток жиру тіла; подвійна рентгенівська абсорбціометрія; сономіографія; індикатор об'єму тіла; захворювання органів травлення
body mass index; ideal body weight; weight formulas; anthropometry; obesity; overweight; loss weight; bioelectric impedance analysis; body fat percentage; double X-ray absorptio­metry; somniography; body volume indicator; digestive diseases
For the full article you need to subscribe to the magazine.
Bibliography
Malnutrition. URL: https://www.who.int/news-room/fact-sheets/detail/malnutrition (дата звернення: 10.03. 2022).
Defining Adult Overweight & Obesity. URL: https://www.cdc.gov/obesity/basics/adult-defining.html?CDC_AA_refVal=https %3A %2F %2Fwww.cdc.gov %2Fobesity %2Fadult %2Fdefining.html (дата звернення: 10.03. 2022).
Fletcher I. Defining an epidemic: the body mass index in British and US obesity research 1960-2000. Sociol Health Illn. 2014. Vol. 36, No 3. P. 338-53. doi: 10.1111/1467-9566.12050.
Bray G.A. Overweight is risking fate: definition, classification, prevalence and risks. Annals New York Academy of Science. 1987. Vol. 499, No 1. P. 14-28.
Garrow J.S. Treat obesity seriously. a clinical manual. Churchill-Livingstone, Edinburgh, 1981. Vol. 44. P. 119-120.
West R. Obesity. Office of Health Economics Monographs on Current Health Issues, no 112. London: Office of Health Economics, 1994. P. 38-43.
Anthropometric Reference Data for Children and Adults: United States, 2007–2012. URL: https://www.cdc.gov/nchs/data/series/sr_11/sr11_252.pdf (дата звернення: 10.03. 2022).
The use of Broca index to assess cut-off points for overweight in adults: A short review / Laurent I. et al. Rev Endocr Metab Disord. 2020. Vol. 21, No 4. P. 521-526. doi: 10.1007/s11154-020-09566-5.
Докладно про індекси маси тіла. Як розрахувати ідеальну вагу за формулою Брока. Що таке індекс Брока. URL: https://forumdemo-ru.translate.goog/uk/care/podrobno-ob-indeksah-massy-tela-kak-rasschitat-idealnyi-ves-po-formule-broka/?_x_tr_sl=uk&_x_tr_tl=ru&_x_tr_hl=ru&_x_tr_pto=sc (forumdemo-ru.translate.goog) (дата звернення: 06.04. 2022).
Антропометрія Оцінка фізичного розвитку. Оціночні індекси. URL: https://yogagorod.ru/uk/antropometriya-ocenka-fizicheskogo-razvitiya-ocenochnye-indeksy/ (дата звернення: 06.04. 2022).
Три формули, які допоможуть дізнатись свою ідеальну вагу. URL: https://gsminfo.com.ua/55416-try-formuly-yaki-dopomozhut-diznatys-svoyu-idealnu-vagu.html (дата звернення: 06.04.2022).
Lemmens H.J., Brodsky J.B., Bernstein D.P. Estimating ideal body weight — a new formula. Obes Surg. 2005. Vol. 15(7). P. 1082-3. doi: 10.1381/0960892054621350. PMID: 16105412.
Мартиросов Э.Г., Николаев Д.В., Руднев С.Г. Технологии и методы определения состава тела человека. М.: Наука, 2006. 248 c.
Alasagheirin M.H., Clark M.K., Ramey S.L., Grueskin E.F. Body mass index misclassification of obesity among community police officers. AAOHN J. 2011. Vol. 59, No 11. P. 469-75. doi: 10.3928/08910162-20111017-01.
Wijayatunga N.N., Dhurandhar E.J. Normal weight obesity and unaddressed cardiometabolic health risk — a narrative review. Int J Obes (Lond). 2021. Vol. 45, No 10. P. 2141-2155. doi: 10.1038/s41366-021-00858-7.
Dietary and lifestyle characteristics associated with normal-weight obesity: the National FINRISK 2007 Study / S. Männistö et al. Br J Nutr. 2014. Vol. 111, No 5. P. 887-94. doi: 10.1017/S0007114513002742.
Chang S.H., Beason T.S., Hunleth J.M., Colditz G.A. A systematic review of body fat distribution and mortality in older people. Maturitas. 2012. Vol. 72, No 3. P. 175-91. doi: 10.1016/j.maturitas.2012.04.004.
Forte R., Pesce C., De Vito G., Boreham C.A. The Body Fat-Cognition Relationship in Healthy Older Individuals: Does Gynoid vs Android Distribution Matter? J Nutr Health Aging. 2017. Vol. 21, No 3. P. 284-291. doi: 10.1007/s12603-016-0783-1.
Obuchowska A., Standyło A., Kimber-Trojnar Ż., Leszczyńska-Gorzelak B. The Possibility of Using Bioelectrical Impedance Analysis in Pregnant and Postpartum Women. Diagnostics (Basel). 2021. Vol. 11, No 8. P. 1370. doi: 10.3390/diagnostics11081370.
Sergi G., De Rui M., Stubbs B., Veronese N., Manzato E. Measurement of lean body mass using bioelectrical impedance analysis: a consideration of the pros and cons. Aging Clin Exp Res. 2017. Vol. 29, No 4. P. 591-597. doi: 10.1007/s40520-016-0622-6.
Ward L.C. Bioelectrical impedance analysis for body composition assessment: reflections on accuracy, clinical utility, and standardisation. Eur J Clin Nutr. 2019. Vol. 73, No 2. P. 194-199. doi: 10.1038/s41430-018-0335-3.
Scafoglieri A., Clarys J.P. Dual energy X-ray absorptiometry: gold standard for muscle mass? J Cachexia Sarcopenia Muscle. 2018. Vol. 9, No 4. P. 786-787. doi: 10.1002/jcsm.12308.
Sims D., Onambélé-Pearson G., Burden A., Payton C., Morse C. Whole-body and segmental analysis of body composition in adult males with achondroplasia using dual X-ray absorptiometry. PloS one. 2019. Vol. 14, No 3. e0213806. https://doi.org/10.1371/journal.pone.0213806.
Value of muscle magnetic resonance imaging in the differential diagnosis of muscular dystrophies related to the dystrophin-glycoprotein complex / Z. Xie еt al. Orphanet J Rare Dis. 2019. Vol. 14, No 1. P. 250. doi: 10.1186/s13023-019-1242-y.
Chiu C.Y., Pease D.L., Fawkner S., Sanders R.H. Automated body volume acquisitions from 3D structured-light scanning. Comput Biol Med. 2018. Vol. 1, No 101. P. 112-119. doi: 10.1016/j.compbiomed.2018.07.016.
Індекс об'єму тіла. URL: https://ru.wikipedia.org/wiki/ %D0 %98 %D0 %BD %D0 %B4 %D0 %B5 %D0 %BA %D1 %81_ %D0 %BE %D0 %B1 %D1 %8A %D1 %91 %D0 %BC %D0 %B0_ %D1 %82 %D0 %B5 %D0 %BB %D0 %B0 (дата звернення: 10.02.2022).
Muralidhara D.V. Come 2020! Welcome body volume index!! Bye bye body mass index!!! Review Article Integr Obesity Diabetes. 2015. Vol. 1, No 1. P. 26-27. doi: 10.15761/IOD.1000106.
Farina G.L., Spataro F., De Lorenzo A., Lukaski H. A Smartphone Application for Personal Assessments of Body Composition and Phenotypin. Sensors (Basel). 2016. Vol. 16, No 12. P. 2163. doi: 10.3390/s16122163.
Smartphone Applications for Promoting Healthy Diet and Nutrition: A Literature Review / Coughlin S.S. et al. Jacobs J Food Nutr. 2015. Vol. 2, No 3. P. 021. PMID: 26819969; PMCID: PMC4725321.
Ткач C.М, Онищук Л.О., Чеверда Т.В. Гастроэнтерологические осложнения ожирения. Гастроентерологія. Гепатологія. Колопроктологія (Тематичний номер). 2017. Т. 3, № 45. С. 51-53.
Role of Overweight and Obesity in Gastrointestinal Disease / S. Emerenziani et al. Nutrients. 2019. Vol. 12, No 1. P. 111. doi: 10.3390/nu12010111.
Weight loss in achalasia is determined by its phenotype / D.A. Patel et al. Dis Esophagus. 2018. Vol. 31, No 9. doi: 10.1093/dote/doy046. PMID: 29788157.
Precision Promise Consortium. Pancreas Cancer-Associated Weight Loss / A.E. Hendifar еt al. Oncologist. 2019. Vol. 24, No 5. P. 691-701. doi: 10.1634/theoncologist.2018-0266.
Camilleri M., Malhi H., Acosta A. Gastrointestinal Complications of Obesity. Gastroenterology. 2017. Vol. 152, No 7. P. 1656-1670. doi: 10.1053/j.gastro.2016.12.052.
Body-mass index and incidence of cancer: a systematic review and meta-analysis of prospective observational studies / A.G. Renehan et al. Lancet. 2008. Vol. 371, No 9612. P. 569-78. doi: 10.1016/S0140-6736(08)60269-X.
Surdea-Blaga T., Negrutiu D.E., Palage M., Dumitrascu D.L. Food and Gastroesophageal Reflux Disease. Curr Med Chem. 2019. Vol. 26, No 19. P. 3497-3511. doi: 10.2174/0929867324666170515123807.
Weight loss and waist reduction is associated with improvement in gastroesophageal disease reflux symptoms: A longitudinal study of 15 295 subjects undergoing health checkups / S.K. Park еt al. Neurogastroenterol Motil. 2017. Vol. 29, No 5. doi: 10.1111/nmo.13009.
Body-mass index and risk of 22 specific cancers: a population-based cohort study of 5·24 million UK adults / K. Bhaskaran et al. Lancet. 2014. Vol. 384, No 9945. P. 755-65. doi: 10.1016/S0140-6736(14)60892-8.
Sarwar R., Pierce N., Koppe S. Obesity and nonalcoholic fatty liver disease: current perspectives. Diabetes Metab Syndr Obes. 2018. Vol. 11. P. 533-542. doi: 10.2147/DMSO.S146339.
Obesity: A challenge to esophagogastric junction integrity / J.E. Pandolfino et al. Gastroenterology. 2006. Vol. 130. P. 639-649. doi: 10.1053/j.gastro.2005.12.016.
Ze E.Y., Kim B.J., Kang H., Kim J.G. Abdominal Visceral to Subcutaneous Adipose Tissue Ratio is Associated with Increased Risk of Erosive Esophagitis. Dig. Dis. Sci. 2017. Vol. 62. P. 1265-1271. doi: 10.1007/s10620-017-4467-4.
Obesity, but Not Physical Activity, is Associated with Higher Prevalence of Asymptomatic Diverticulosis / R. Mashayekhi еt al. Clin Gastroenterol Hepatol. 2018. Vol. 16. P. 586-587. doi: 10.1016/j.cgh.2017.09.005.
Body fatness and cancer-viewpoint of the IARC Working Group / B. Lauby-Secretan et al. N Engl J Med. 2016. Vol. 8. P. 794-798. doi: 10.1056/NEJMsr1606602.
Larsson S.C., Wolk A. Obesity and colon and rectal cancer risk: A meta-analysis of prospective studies. Am J Clin Nutr. 2007. Vol. 86. P. 556-565. doi: 10.1093/ajcn/86.3.556.
Marked differences in gustatory and gastrointestinal sensitivity to oleic acid between lean and obese men / J.E. Stewart et al. Am J Clin Nutr. 2011. Vol. 93. P. 703-711. doi: 10.3945/ajcn.110.007583.
High-Fat Diet Induces Dysbiosis of Gastric Microbiota Prior to Gut Microbiota in Association With Metabolic Disorders in Mice / H. Cong et al. Front Microbiol. 2018. Vol. 9. P. 639. doi: 10.3389/fmicb.2018.00639.
Staley C., Weingarden A.R., Khoruts A., Sadowsky M.J. Interaction of gut microbiota with bile acid metabolism and its influence on disease states. Appl Microbiol Biotechnol. 2017. Vol. 101, No 1. P. 47-64. doi: 10.1007/s00253-016-8006-6.
Kredel L., Batra A., Siegmund B. Role of fat and adipokines in intestinal inflammation. Curr Opin Gastroenterol. 2014. Vol. 30, No 6. P. 559-65. doi: 10.1097/MOG.0000000000000116.
Khatua B., El-Kurdi B., Singh V.P. Obesity and pancreatitis. Curr Opin Gastroenterol. 2017. Vol. 33, No 5. P. 374-382. doi: 10.1097/MOG.0000000000000386.
Feinle-Bisset C. Upper gastrointestinal sensitivity to meal-related signals in adult humans — relevance to appetite regulation and gut symptoms in health, obesity and functional dyspepsia. Physiol Behav. 2016. Vol. 162. P. 69-82. doi: 10.1016/j.physbeh.2016.03.021.