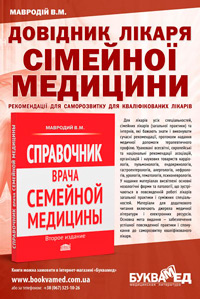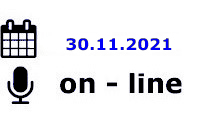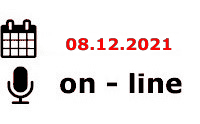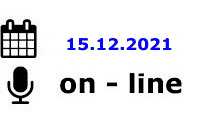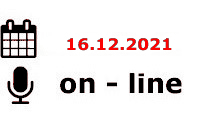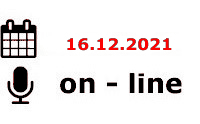 ---
СІМЕЙНІ ЛІКАРІ ТА ТЕРАПЕВТИ
---
НЕВРОЛОГИ, НЕЙРОХІРУРГИ, ЛІКАРІ ЗАГАЛЬНОЇ ПРАКТИКИ, СІМЕЙНІ ЛІКАРІ
---
КАРДІОЛОГИ, СІМЕЙНІ ЛІКАРІ, РЕВМАТОЛОГИ, НЕВРОЛОГИ, ЕНДОКРИНОЛОГИ
---
СТОМАТОЛОГИ
---
ІНФЕКЦІОНІСТИ, СІМЕЙНІ ЛІКАРІ, ПЕДІАТРИ, ГАСТРОЕНТЕРОЛОГИ, ГЕПАТОЛОГИ
---
ТРАВМАТОЛОГИ
---
ОНКОЛОГИ, (ОНКО-ГЕМАТОЛОГИ, ХІМІОТЕРАПЕВТИ, МАМОЛОГИ, ОНКО-ХІРУРГИ)
---
ЕНДОКРИНОЛОГИ, СІМЕЙНІ ЛІКАРІ, ПЕДІАТРИ, КАРДІОЛОГИ ТА ІНШІ СПЕЦІАЛІСТИ
---
ПЕДІАТРИ ТА СІМЕЙНІ ЛІКАРІ
---
АНЕСТЕЗІОЛОГИ, ХІРУРГИ
"Тrauma" Том 22, №3, 2021
Characteristics of endoprosthesis replacement of bones and joints in patients with metastatic lesions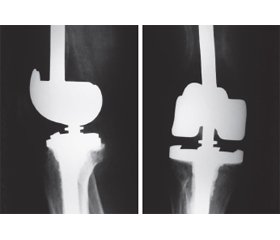 Authors:

Проценко В.В.(1), Бур'янов О.А.(2), Біштаві Обада(2), Солоніцин Є.О.(1) (1) — ДУ «Інститут травматології та ортопедії НАМН України», м. Київ, Україна (2) — Національний медичний університет ім. О.О. Богомольця МОЗ України, м. Київ, Україна



Categories:

Traumatology and orthopedics



Sections:

Specialist manual
Summary
У статті наводяться результати ендопротезування суглобів і кісток у 19 пацієнтів з метастатичними пухлинами кістки. У результаті ендопротезування суглобів і кісток при метастатичних пухлинах кісток ускладнення спостерігалися у 4 (21,1 %) пацієнтів і рецидиви пухлини — у 2 (10,5 %) хворих. У передопераційному періоді 19 пацієнтам було проведено курс дистанційної променевої терапії до сумарної осередкової дози 40 Грей при разовій осередковій дозі 2–2,5 Грей. Також усі хворі отримували курси передопераційної поліхіміотерапії згідно з першоджерелом пухлини, а при гормонозалежних пухлинах — гормонотерапію. Залежно від конкретних анатомо-функціональних змін застосовувалися спеціальні конструкції імплантів, інструментарія та методичні прийоми, що доповнювали стандартну техніку операцій. При ендопротезуванні кісток і суглобів дотримувалися основних принципів онкохірургії — футлярності та абластичності, видалення одним блоком зони біопсії. При ендопротезуванні використовували цементний тип фіксації ендопротеза. Для адекватного формування м'язового футляра ендопротеза проводили пластичний етап операції, що дозволяв адекватно вкрити встановлений ендопротез і тим самим зменшити ризик розвитку інфекційних ускладнень. Як пластичний матеріал застосовували як переміщені, так і вільні васкуляризовані шкірно-м'язові клапті на мікросудинних анастомозах. З метою обмеження контакту металевої частини ендопротеза з прилеглими тканинами та з метою реконструкції сухожильно-зв'язкового апарату застосовували трубку з поліетилентетрафталату, до неї підшивалися резеційовані м'язи та сухожилля, що дозволяло більш повно відновити функцію суглоба. Функція кінцівки за шкалою MSTS після ендопротезування суглобів становила від 70 до 92 %, також підвищилася якість життя хворих до 70–75 балів.
The article presents the results of endoprosthesis replacement of joints and bones in 19 patients with bone metastasis. The complications resulted from endoprosthesis replacement of joints and bones in cases of bone metastasis were observed in 4 (21.1 %) patients, and tumor recurrences were observed in 2 (10.5 %) patients. In the preoperative period, 19 patients underwent courses of external beam radiotherapy with a total radiation dose (TRD) of 40 Gray, with a single mediated dose (SMD) of 2–2.5 Gray. Also, all patients received preoperative multiagent chemotherapy treatment cycles depending on the primary source of the tumor, and in cases of hormone-dependent tumors, the patients received hormone therapy. Depending on the specific anatomical and functional changes, special implant designs, tools, and techniques were used, which complemented the standard technique of operations. The basic principles of oncosurgery have been adhered to during endoprosthesis replacement of joints and bones, i.e. standard principles of resection and ablastics, removing en bloc of a biopsy area. In endoprosthesis replacement, a cement type of endoprosthesis fixation was used. For an adequate formation of the muscle envelope of the endoprosthesis, a plastic stage of the ope-ration was performed, which allowed to adequately cover the installed endoprosthesis, and thus, reduce the risk of infectious complications. Both displaced and free vascularized musculocutaneous flaps on microvascular anastomoses were used as plastic material. To limit the contact of the metal part of the endoprosthesis with the surrounding tissues and to reconstruct the tendon ligamentous apparatus, a tube of polyethylene tetraphthalate was used, resected tendon and muscles were sutured to it, which allowed to more fully restore joint action. The functioning of extremity according to the MSTS scale after endoprosthesis replacement of joints ranged from 70 to 92 %, and also the quality of life of patients improved up to 70–75 points.
Keywords
ендопротезування; суглоб; метастатичні пухлини кісток; функція; опороспроможність; кінцівка; якість життя
endoprosthesis replacement; joint; bone metastasis; functioning; support ability; extremity; quality of life
For the full article you need to subscribe to the magazine.
Bibliography
1. García Carretero R., Romero Brugera M., Rebollo-Aparicio N., El Bouayadi Mohamed L. Primary bone metastasis as first manifestation of an unknown primary tumour. BMJ Case Rep. 2015 Sep 3. 2015. bcr2015211302. doi: 10.1136/bcr-2015-211302. PMID: 26338244; PMCID: PMC4567768.
2. Asdourian P.L. Metastatic disease of the spine. The Textbook of spinal surgery. 2nd ed. Philadelphia, 1997. 2007-2048.
3. Van der Linden Y.M., Dijkstra P.D., Kroon H.M., Lok J.J., Noordijk E.M., Leer J.W., Marijnen C.A. Comparative analysis of risk factors for pathological fracture with femoral metastases. J. Bone Joint Surg. Br. 2004 May. 86(4). 566-73. PMID: 15174555.
4. Mirels H. Metastatic disease in long bones. A proposed scoring system for diagnosing impending pathologic fractures. Clin. Orthop. Relat. Res. 1989 Dec. (249). 256-64. PMID: 2684463.
5. Алиев М.Д., Тепляков В.В., Каллистов В.Е., Валиев А.К., Карпенко В.Ю., Трапезников Н.Н. Современные подходы к хирургическому лечению метастазов злокачественных опухолей в кости. Практическая онкология: избранные лекции. СПб., 2004. 738-748.
6. Argentiero A., Solimando A.G., Brunetti O., Calabrese A., Pantano F., Iuliani M., Santini D., Silvestris N., Vacca A. Ske-letal Metastases of Unknown Primary: Biological Landscape and Clinical Overview. Cancers (Basel). 2019 Aug 29. 11(9). 1270. doi: 10.3390/cancers11091270. PMID: 31470608; PMCID: PMC6770264.
7. Kask G., Nieminen J., Parry M.C., van Iterson V., Paka-rinen T.K., Ratasvuori M., Laitinen M.K. Revision rate of reconstructions in surgically treated diaphyseal metastases of bone. Eur. J. Surg. Oncol. 2019 Dec. 45(12). 2424-2430. doi: 10.1016/j.ejso.2019.05.021. Epub 2019 May 21. PMID: 31133372.
8. Liska F., Schmitz P., Harrasser N., Prodinger P., Rechl H., von Eisenhart-Rothe R. Metastasen der Extremitäten: Übersicht über operative Versorgungsstrategien [Metastatic disease in long bones: Review of surgical treatment options]. Unfallchirurg. 2018 Jan. 121(1). 37-46. German. doi: 10.1007/s00113-016-0282-1. PMID: 27904933.
9. Cheung F.H. The practicing orthopedic surgeon's guide to managing long bone metastases. Orthop. Clin. North Am. 2014 Jan. 45(1). 109-19. doi: 10.1016/j.ocl.2013.09.003. Epub 2013 Oct 31. PMID: 24267212.
10. Солоницын Е.А., Климовицкий Ф.В., Проценко В.В. Метастазы анонимного рака в длинные кости конечностей: подходы к обследованию и лечению. Травма. 2017. 18(1). 97-102. doi: 10.22141/1608-1706.1.18.2017.95597.
11. Rath B., Tingart M., Migliorini F., Eschweiler J., Zureik R., Hardes J. Differenzierte Therapiestrategien bei Knochenmetastasen der Extremitäten [Differentiated treatment strategies for bone metastases of the extremities]. Orthopade. 2019 Sep. 48(9). 752-759. German. doi: 10.1007/s00132-019-03791-w. PMID: 31444515.
12. Вырва О.Е., Головина Я.А., Головина О.А., Малык Р.В. Дифференцированный подход к лечению больных с метастатическим поражением длинных костей конечностей. Клиническая онкология. 2012. № 1. 43-48. Режим доступа: http://nbuv.gov.ua/UJRN/klinonk_2012_1_9.
13. Zhao J., Xu M., Zheng K., Yu X. Limb salvage surgery with joint preservation for malignant humeral bone tumors: operative procedures and clinical application. BMC Surg. 2019 May 30. 19(1). 57. doi: 10.1186/s12893-019-0519-3. PMID: 31146705; PMCID: PMC6543608.
14. Angelini A., Trovarelli G., Berizzi A., Pala E., Breda A., Maraldi M., Ruggieri P. Treatment of pathologic fractures of the proximal femur. Injury. 2018 Nov. 49(3). S77-S83. doi: 10.1016/j.injury.2018.09.044. PMID: 30415673.
15. Tanaka A., Katagiri H., Murata H., Wasa J., Miyagi M., Honda Y., Takahashi M. Surgery for femoral metastases. Bone Joint J. 2020 Mar. 102-B(3). 285-292. doi: 10.1302/0301-620X.102B3.BJJ-2019-0976.R1. PMID: 32114815.
16. Anract P., Biau D., Boudou-Rouquette P. Metastatic fractures of long limb bones. Orthop. Traumatol. Surg. Res. 2017 Feb. 103(1S). S41-S51. doi: 10.1016/j.otsr.2016.11.001. Epub 2017 Jan 11. PMID: 28089230.
17. Lenze U., Knebel C., Lenze F. et al. Endoprothetischer Totalersatz von Femur, Humerus und Tibia. Orthopäde. 2019. 48. 555-562. doi: 10.1007/s00132-019-03762-1.
18. Windhager R. CORR Insights®: Outcomes of a Modular Intercalary Endoprosthesis as Treatment for Segmental Defects of the Femur, Tibia, and Humerus. Clin. Orthop. Relat. Res. 2016 Feb. 474(2). 549-50. doi: 10.1007/s11999-015-4635-9. Epub 2015 Nov 19. PMID: 26584801; PMCID: PMC4709279.
19. Проценко В.В., Дуда Б.С. Переваги модульного ендопротезування колінного суглоба у хворих із пухлинами кісток. Онкология. 2015. 17(2). 129-133. http://nbuv.gov.ua/UJRN/OL_2015_17_2_11.
20. Guzik G. Oncological and functional results after surgical treatment of bone metastases at the proximal femur. BMC Surg. 2018 Jan 25. 18(1). 5. doi: 10.1186/s12893-018-0336-0. PMID: 29370790; PMCID: PMC5784608.
21. Nilsson J., Gustafson P. Surgery for metastatic lesions of the femur: good outcome after 245 operations in 216 patients. Injury. 2008 Apr. 39(4). 404-10. doi: 10.1016/j.injury.2007.07.006. Epub 2007 Nov 9. PMID: 17996870.
22. Ferreira S., Dormehl I., Botelho M.F. Radiopharmaceuticals for bone metastasis therapy and beyond: a vo-yage from the past to the present and a look to the future. Cancer Biother. Radiopharm. 2012 Nov. 27(9). 535-51. doi: 10.1089/cbr.2012.1258. Epub 2012 Oct 17. PMID: 23075374.