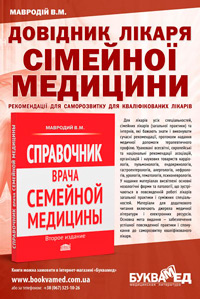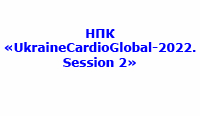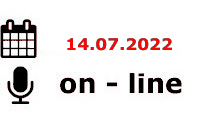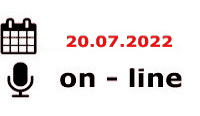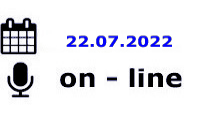 ---
СІМЕЙНІ ЛІКАРІ ТА ТЕРАПЕВТИ
---
НЕВРОЛОГИ, НЕЙРОХІРУРГИ, ЛІКАРІ ЗАГАЛЬНОЇ ПРАКТИКИ, СІМЕЙНІ ЛІКАРІ
---
КАРДІОЛОГИ, СІМЕЙНІ ЛІКАРІ, РЕВМАТОЛОГИ, НЕВРОЛОГИ, ЕНДОКРИНОЛОГИ
---
СТОМАТОЛОГИ
---
ІНФЕКЦІОНІСТИ, СІМЕЙНІ ЛІКАРІ, ПЕДІАТРИ, ГАСТРОЕНТЕРОЛОГИ, ГЕПАТОЛОГИ
---
ТРАВМАТОЛОГИ
---
ОНКОЛОГИ, (ОНКО-ГЕМАТОЛОГИ, ХІМІОТЕРАПЕВТИ, МАМОЛОГИ, ОНКО-ХІРУРГИ)
---
ЕНДОКРИНОЛОГИ, СІМЕЙНІ ЛІКАРІ, ПЕДІАТРИ, КАРДІОЛОГИ ТА ІНШІ СПЕЦІАЛІСТИ
---
ПЕДІАТРИ ТА СІМЕЙНІ ЛІКАРІ
---
АНЕСТЕЗІОЛОГИ, ХІРУРГИ
Archive Of Ukrainian Ophthalmology Том 9, №1, 2021
The effect of pupil diameter on the axial length of the eye in children with myopia using orthokeratology lenses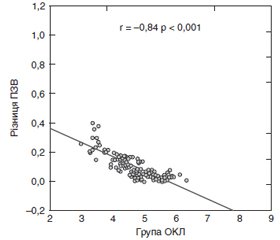 Authors:

Бездітко П.А., Пархомець Р.О. Харківський національний медичний університет МОЗ України, м. Харків, Україна



Categories:

Ophthalmology



Sections:

Clinical researches
Summary
Актуальність. Останнім часом найбільшу популярність серед ефективних методів контролю міопії набуває метод рефракційної терапії ортокератологічними лінзами (ОКЛ). На ефективність методу впливає низка початкових показників пацієнта, одним з яких є діаметр зіниці. Мета: вивчити вплив діаметра зіниці на осьову довжину ока в пацієнтів із міопією, які користуються ОКЛ. Матеріали та методи. У дослідженні брали участь 120 дітей, які були розподілені на 2 групи. I група використовувала ОКЛ, II група — окуляри з повною корекцією. Результати. У I групі виявлено обернений кореляційний зв'язок між діаметром зіниці та градієнтом прогресування міопії, у групі порівняння зв'язок відсутній. Висновки. При прогресуючій формі міопії та базовому розмірі зіниці менше 4,52 мм найбільш ефективним методом контролю є призначення рефракційної терапії ортокератологічними лінзами.
Background. In recent years the refractive therapy with orthokeratology lenses (OKL) has become the most popular among the effective ones. The efficiency of the method is determined by several initial parameters of a patient, including the diameter of the pupil. The purpose was to study the influence of pupil diameter on the eye axial length in patients with myopia who use orthokerato­logy lenses. Materials and methods. The examination involved 120 children divided into 2 groups. The group I used OKL, group II used glasses with total correction. Results. Group I demonstrated a strong correlation between the diameter of the pupil and myopia progression gradient; group II showed no correlation. Conclusions. The most effective method of control for an advanced form of myopia and baseline dimension of the lens less than 4.52 mm is an application of refractive therapy with orthokeratology lenses.
Keywords
міопія; лінзи; діаметр зіниці
myopia; lenses; pupil diameter
For the full article you need to subscribe to the magazine.
Bibliography
Смирнова И.Ю., Ларшин А.С. Современное состояние зрения школьников: проблемы и перспективы. Глаз. 2011. Т. 79. № 3. С. 2-8.
Катаргина Л.А., Тарутта Е.П. Медико-социальное значение нарушений аккомодации. Аккомодация: Руководство для врачей. Москва: Апрель, 2012. С. 9-12.
Либман Е.С. Инвалидность вследствие патологии органа зрения. Офтальмология: Национальное руководство. Под ред. С.Э. Аветисова [и др.]. Москва: ГЭОТАР-Медиа, 2008. С. 24.
Мирсаяфов Д.С., Хурай А.Р., Дьяковинова Е.А. Торможение прогрессирования близорукости при ортокератологии. 131 Невские горизонты — 2010: Материалы юбилейной конф. Санкт-Петербург, 2010. Т. 2. С. 113.
Нагорский П.Г., Белкина В.В. Клиническое обоснование применения ортокератологических линз для оптической коррекции и лечения прогрессирующей миопии у детей и подростков. Невские горизонты — 2010: Материалы юбилейной конф. Санкт-Петербург, 2010. Т. 2. С. 123.
Тарутта Е.П., Вержанская Т.Ю. Возможные механизмы тормозящего влияния ортокератологических линз на прогрессирование миопии. Российский офтальмологический журнал. 2008. № 2. С. 26-30.
Carkeet N.L., Mountford J.A., Carney L.G. Predicting success with orthokeratology lens wear: a retrospective analysis of ocular characteristics. Optom. Vis. Sci. 1995. Vol. 72. № 12. P. 892-898.
Charman W.N., Whitefoot H. Pupil diameter and depth of field of the human eye as measured be laser speckle. Optica Acta. 1977. Vol. 24. P. 1211-1216.
Chen Z., Lingling N., Xue F., Qu X. Impact of pupil diameter on axial growth in orthokeratology. Optom. Vis. Sci. 2012 Nov. 89(11). 1636-1640.
Bingjie Wang, Rajeev K. Naidu, Xiaomei Qu Factors related to axial length elongation and myopia progression in orthokeratology practice. PLoS One. 2017. 12(4). e0175913.
Alfonso J.F., Ferrer-Blasco T., Gonzalez-Meijome J.M., GarciaManjarres M., Peixoto-de-Matos S.C., Montes-Mico R. Pupil size, white-to-white corneal diameter, and anterior chamber depth in patients with myopia. J. Refract. Surg 2010. 26. 891Y8.
Downie L.E., Lowe R. Corneal Reshaping Influences Myopic Prescription Stability (CRIMPS): an analysis of the effect of orthokeratology on childhood myopic refractive stability. Eye Contact Lens. 2013. 39. 303-310.
Santodomingo-Rubido J., Villa-Collar C., Gutiérrez-Ortega R., Suzaki A. The effects of entrance pupil centration and coma aberrations on myopic progression following orthokeratology. Clin. Exp. Optom. 2015 Nov. 98(6). 534-540.
Santodomingo-Rubido J., Villa-Collar C., Gilmartin B., Gu–tierrez-Ortega R. Factors preventing myopia progression with orthokeratology correction. Optometry and vision science: official publication of theAmerican Academy of Optometry. 2013. 90(11).1225-1236.