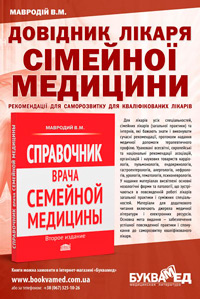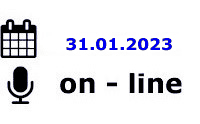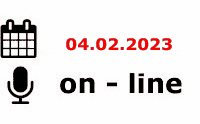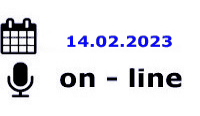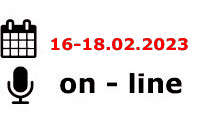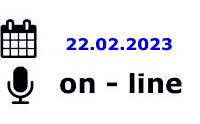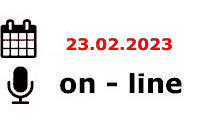 ---
СІМЕЙНІ ЛІКАРІ ТА ТЕРАПЕВТИ
день перший
день другий
---
АКУШЕРИ ГІНЕКОЛОГИ
---
КАРДІОЛОГИ, СІМЕЙНІ ЛІКАРІ, РЕВМАТОЛОГИ, НЕВРОЛОГИ, ЕНДОКРИНОЛОГИ
---
СТОМАТОЛОГИ
---
ІНФЕКЦІОНІСТИ, СІМЕЙНІ ЛІКАРІ, ПЕДІАТРИ, ГАСТРОЕНТЕРОЛОГИ, ГЕПАТОЛОГИ
день перший
день другий
---
ТРАВМАТОЛОГИ
---
ОНКОЛОГИ, (ОНКО-ГЕМАТОЛОГИ, ХІМІОТЕРАПЕВТИ, МАМОЛОГИ, ОНКО-ХІРУРГИ)
---
ЕНДОКРИНОЛОГИ, СІМЕЙНІ ЛІКАРІ, ПЕДІАТРИ, КАРДІОЛОГИ ТА ІНШІ СПЕЦІАЛІСТИ
---
ПЕДІАТРИ ТА СІМЕЙНІ ЛІКАРІ
---
АНЕСТЕЗІОЛОГИ, ХІРУРГИ
"Child`s Health" Том 15, №8, 2020
Child's health in the mirror of numismatics. Report 2. The history of pediatric surgery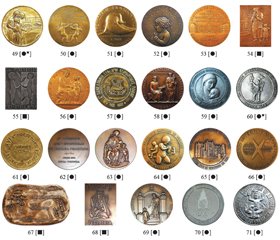 Authors:

Синяченко О.В., Єрмолаєва М.В., Верзілов С.М., Лівенцова К.В., Герасименко В.В., Полесова Т.Р. Донецький національний медичний університет, м. Лиман, Україна



Categories:

Pediatrics/Neonatology



Sections:

Нistory of medicine
Summary
У повідомленні 1 були наведені дефініція нумізматики як історичної науки, аспекти вивчення її складових (монети, медалі, плакети), монети та медалі, на яких зображені міжнародні загальноприйняті символи педіатрії (Гор-па-херд, або Гарпократ, пелікан, що годує своїх пташенят, і флорентійське немовля), підкреслена роль видатних учених та лікарів, які зробили неоцінений внесок у розвиток педіатрії, і вони були подані на нумізматичних матеріалах, коротко висвітлено їх біографії. Підкреслювалося недостатнє сучасне використання засобів нумізматики в справі увічнення пам'яті знаменитих педіатрів. У повідомленні 2 розглядаються питання історії дитячої хірургії за нумізматичними матеріалами, наведені спеціалізовані лікувальні установи Аргентини, Німеччини, Латвії, Литви, Польщі, Португалії, Росії, США, Угорщини, Уругваю, Франції, де проводяться оперативні втручання хворим дітям, висвітлені наукові форуми дитячих хірургів (конгреси, з'їзди, конференції, симпозіуми).
В сообщении 1 были представлены дефиниция нумизматики как исторической науки, аспекты изучения ее составляющих (монеты, медали, плакеты), монеты и медали, на которых изображены международные общепринятые символы педиатрии (Гор-па-херд, или Гарпократ, пеликан, кормящий своих птенцов, и флорентийский младенец), подчеркнута роль видных ученых и врачей, которые внесли неоценимый вклад в развитие педиатрии, и они были представлены на нумизматических материалах, кратко освещены их биографии. Подчеркивалось недостаточное современное использование средств нумизматики в деле увековечивания памяти знаменитых педиатров. В сообщении 2 рассматриваются вопросы истории детской хирургии по нумизматическим материалам, приведены специализированные лечебные учреждения Аргентины, Венгрии, Германии, Латвии, Литвы, Польши, Португалии, России, США, Уругвая, Франции, где проводятся оперативные вмешательства больным детям, освещены научные форумы детских хирургов (конгрессы, съезды, конференции, симпозиумы).
Report 1 presented the definition of numismatics as a historical science, aspects of the study of its components (coins, medals, plaques), the images of common international symbols of pediatrics (Har-pa-Khered, or Harpocrates, a pelican feeding its chicks, and Florentine Infant), it was emphasized the role of prominent scientists and doctors who made an invaluable contribution to the development of pediatrics and they were provided on numismatic materials, their biographies were briefly highlighted. The insufficient modern usage of numismatics facilities in perpetuating the memory of famous pediatricians was emphasized. Report 2 considers the questions of the history of pediatric surgery based on numismatic materials, lists the specialized medical institutions in Argentina, Hungary, Germany, Latvia, Lithuania, Poland, Portugal, Russia, the USA, Uruguay, France, where surgical interventions for sick children are carried out, and scientific forums for children surgeons (congresses, congresses, conferences, symposia) are clarified.
Keywords
медицина; дитяча хірургія; історія; нумізматика
медицина; детская хирургия; история; нумизматика
medicine; pediatric surgery; history; numismatics
For the full article you need to subscribe to the magazine.
Bibliography
Mahnke C.B. The growth and development of a specialty: the history of pediatrics. Clin. Pediatr. 2000. 39(12). 705-714. doi: 10.1177/000992280003901204.
Tosovský V., Tosovská M.L. History of pediatric surgery in Bohemia. Rozhl. Chir. 1974. 53(10). 718-719. PMID: 4605699.
Chang J.H. Timelines in the history of pediatric surgery. J. Pediatr. Surg. 1986. 21(12). 1068-1072. doi: 10.1016/0022-3468(86)90010-2.
Kuroda T. On the occasion of the 50th anniversary of japanese society of pediatric surgeons. Nihon Geka Gakkai Zasshi. 2014. 115(6). 305-309. PMID: 25702508.
Spitz L. The history of paediatric surgery in the United Kingdom and the influence of the national health service on its development. J. Pediatr. Surg. 2012. 47(1). 29-35. doi: 10.1016/j.jpedsurg.2011.10.014.
Ribbink-Goslinga A.M., Molenaar J.C. History of pediatric surgery. Tijdschr Kindergeneeskd. 1987. 55(4). 117-124. PMID: 3313804.
Mai C.L., Firth P.G., Yaster M. History of pediatric anesthesia timeline. Paediatr. Anaesth. 2013. 23(1). 1-2. doi: 10.1111/pan.12094.
Cladis F., Yanofsky S. Education in pediatric anesthesiology: The evolution of a specialty. Int. Anesthesiol. Clin. 2019. 57(4). 3-14. doi: 10.1097/AIA.0000000000000248.
Karl T.R., Martin G.R., Jacobs J.P., Wernovsky G. Key events in the history of cardiac surgery and paediatric cardiology. Cardiol. Young. 2017. 27(10). 2029-2062. doi: 10.1017/S1047951117002256.
Stool S.E. Evolution of pediatric otolaryngology. Pediatr. Clin. North Am. 1989. 36(6). 1363-1369. doi: 10.1016/s0031-3955(16)36793-1.
Ritchey M.L. Pediatric urology: a "grown-up" subspecialty. J. Urol. 2012. 187(1). 7-8. doi: 10.1016/j.juro.2011.10.050.
Shulman S.T. A pediatrician's view. On joints and stuff. Pediatr. Ann. 2002. 31(6). 339-340. DOI: 10.3928/0090-4481-20020601-03.
Chang J.H. Progress in pediatric surgery. Historical aspects. Prog. Pediatr. Surg. 1991. 27(1). 5-29. PMID: 1907388.
Kunzmann R. The Saint Eligius, his life and work and his traces in numismatics. Schweiz Arch. Tierheilkd. 2014. 156(1). 13-16. doi: 10.1024/0036-7281/a000541.
Syniachenko O.V., Golovach I.Yu., Iermolaieva M.V. et al. Revmatolohiya v oblychchyakh: numizmatychno-biohrafichnyy kataloh [Rheumatology in the face: numismatic and biographical catalog]. Kramators'k: Drukars'kyy dim, 2019. 180 p. (In Ukrainian).
Syniachenko O.V., Smiian S.I., Iermolaieva M.V., Dumansky Yu.V. Medytsyna. Ukrayina. Numizmatyka [Medicine. Ukraine. Numismatics]. Ternopil': Pidruchnyky i posibnyky, 2019. 192 p. (In Ukrainian).
Allen C.R. A survey of medical numismatics. Medicina in nummis. JAMA. 1981. 246(20). 2347-2349. PMID: 7029013.
Kay M. Medical numismatics. Adler Mus. Bull. 1996. 22(2). 3-6. PMID: 11613550.
Tiser H. Themes in our profession on coins and medals. Ceskа Gynekol. 1986. 51(3). 195-199. PMID: 3521905.
Pearn J. Enduring biographic heritage — medical numismatics. J. Med. Biogr. 2019. 27(2). 108-115. doi: 10.1177/0967772016676784.
Mussa G.C., Pilotti G. Pediatrics in Turin at the end of the 19th century. Minerva Pediatr. 1997. 49(9). 433-450. PMID: 9471549.
Rabo E. The Swedish Pediatric Associations 1900–1970. Sven. Med. Tidskr. 1999. 3(1). 197-212. PMID: 11625673.
Lischka A. 160 years of pediatrics in Austria. Kinderkrankenschwester. 1997. 16(9). 376-380. PMID: 9397780.
Shandling B. History of the Canadian Association of paediatric surgeons. J. Pediatr. Surg. 1979. 14(5). 509-510. doi: 10.1016/s0022-3468(79)80126-8.