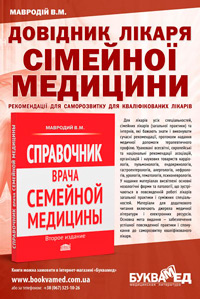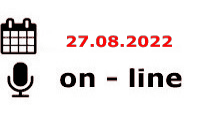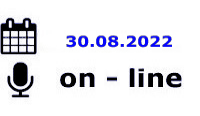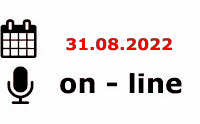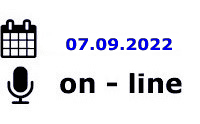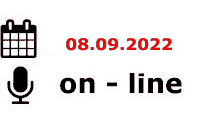 ---
СІМЕЙНІ ЛІКАРІ ТА ТЕРАПЕВТИ
---
НЕВРОЛОГИ, НЕЙРОХІРУРГИ, ЛІКАРІ ЗАГАЛЬНОЇ ПРАКТИКИ, СІМЕЙНІ ЛІКАРІ
---
КАРДІОЛОГИ, СІМЕЙНІ ЛІКАРІ, РЕВМАТОЛОГИ, НЕВРОЛОГИ, ЕНДОКРИНОЛОГИ
---
СТОМАТОЛОГИ
---
ІНФЕКЦІОНІСТИ, СІМЕЙНІ ЛІКАРІ, ПЕДІАТРИ, ГАСТРОЕНТЕРОЛОГИ, ГЕПАТОЛОГИ
---
ТРАВМАТОЛОГИ
---
ОНКОЛОГИ, (ОНКО-ГЕМАТОЛОГИ, ХІМІОТЕРАПЕВТИ, МАМОЛОГИ, ОНКО-ХІРУРГИ)
---
ЕНДОКРИНОЛОГИ, СІМЕЙНІ ЛІКАРІ, ПЕДІАТРИ, КАРДІОЛОГИ ТА ІНШІ СПЕЦІАЛІСТИ
---
ПЕДІАТРИ ТА СІМЕЙНІ ЛІКАРІ
---
АНЕСТЕЗІОЛОГИ, ХІРУРГИ
International journal of endocrinology Том 16, №4, 2020
History of studying the diabetes mellitus in the mirror of numismatics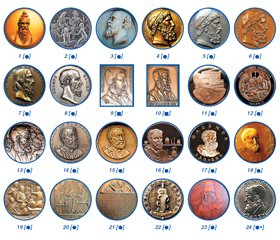 Authors:

Синяченко О.В., Єрмолаєва М.В., Лівенцова К.В., Верзілов С.М. Донецький національний медичний університет, м. Лиман, Україна



Categories:

Endocrinology



Sections:

Нistory of medicine
Summary
Галузь історичної науки нумізматика (від латинського «numisma» — монета) зародилася в XIX столітті, стала тісно пов'язаною з економікою, політикою, культурою й правом і містить тематичне вивчення монет, медалей та плакет. Найкраще історію ендокринології ілюструють різні форми медальєрного образотворчого мистецтва (екзонумія, або паранумізматика), а монета стала прообразом пам'ятної (меморіальної) медалі. У цій роботі подано каталог понад 100 нумізматичних матеріалів (у тому числі деяких унікальних, уперше наведених), відображено етапи вивчення цукрового діабету, методів діагностики й лікування хвороби. Наявні посилання на значні історичні події, згадуються короткі біографії медиків, які зробили неоціненний внесок у формування цієї наукової дисципліни.
Отрасль исторической науки нумизматика (от латинского «numisma» — монета) зародилась в XIX столетии и стала тесно связанной с экономикой, политикой, культурой и правом, включает тематическое изучение монет, медалей и плакет. Лучше всего историю эндокринологии иллюстрируют разные формы медальерного обра­зотворческого искусства (экзонумия, или паранумизматика), а монета стала прообразом памятной (мемориальной) медали. В настоящей работе представлен каталог более 100 нумизматических материалов (в том числе некоторых уникальных, впервые приведенных), отражены этапы изучения сахарного диабета, методов диагностики и лечения болезни, имеются ссылки на значимые исторические события, упоминаются краткие биографии медиков, внесших неоценимый вклад в формирование этой научной дисциплины.
The branch of historical science of numismatics (from the Latin numisma — coin) originated in the 19th century and became closely connected with economics, politics, culture and law, it includes a thematic study of coins, medals and plaques. Best of all, the history of endocrinology is illustrated by various forms of the medallic educational art (exonumia, or paranumismatics), and the coin became the prototype of the memorial medals. This work presents a catalog of more than 100 numismatic materials (including some unique, first cited), reflects the stages of deve­lopment of the study of diabetes mellitus, methods for diagno­sing and treating diseases. There are links to significant historical events, brief biographies of physicians are mentioned who have made an invaluable contribution into the formation of this scientific discipline.
Keywords
медицина; ендокринологія; цукровий діабет; історія; нумізматика; екзонумія
медицина; ендокринология; сахарный диабет; история; нумизматика; экзонумия
medicine; endocrinology; diabetes mellitus; history; numismatics; exonumia
For the full article you need to subscribe to the magazine.
Bibliography
Kunzmann R. Der Heilige Eligius, sein Leben und Werk und seine Spuren in der Numismatik [The Saint Eligius, his life and work and his traces in numismatics]. Schweiz. Arch. Tierheilkd. 2014. 156(1). 13-16. doi: 10.1024/0036-7281/a000541
Pearn J. Enduring biographic heritage — medical numismatics. J. Med. Biogr. 2019. 27(2). 108-15. doi. 10.1177/0967772016676784.
Mayer R. L'histoire d'une médaille (partie 1) [The history of a medal (part 1)]. Rev. Med. Brux. 2011. 32(5). 485-487.
Allen C.R. A Survey of Medical Numismatics: Medicina in Nummis. JAMA. 1981. 246(20). 2347-2349. doi:10.1001/jama.1981. 03320200033021
Tiser H. Tematika naseho oboru v mincovní a medailové razbĕ [Themes in our profession on coins and medals]. Cesk Gynekol. 1986. 51(3). 195-199.
Bonté F. La numismatique dans la presse médicale nord-américaine [Numismatics in North-American medical periodicals]. Rev. Hist. Pharm. (Paris). 1990. 37(284). 69-73.
Popkin R.J. Samuel Higley. N. Engl. J. Med. 1964. 271(6). 310-311. DOI. 10.1056/NEJM196408062710611.
Hart G.D. Ancient coins and medicine. Can. Med. Assoc. J. 1966. 94(2). 77-89. PMID: 5329970. PMCID: PMC1935216.
Gemmill C.L. Medical numismatic notes. 8. Coins of Cyrene. Bull. NY Acad. Med. 2013. 49(1). 81-4.
Tekiner H., Erkiletlioglu H., Kelestimur F. Endocrinology and art. King Ariarathes IV of Cappadocia: coins reveal enlarged thyroid (188 BC). J. Endocrinol. Invest. 2015. 38(2). 261-2. doi: 10.1007/s40618-014-0208-0.
Hughes A.F. A history of endocrinology. J. Hist. Med. Allied Sci. 1977. 32(3). 292-313. doi. 10.1093/jhmas/xxxii.3.292.
Alfaro-Martínez J.J. Historical figures at the office of еndocrinology. Endocrinol. Nutr. 2014. 61(7). 382-8. doi: 10.1016/j.endonu.2014.02.007.
Cianfarani S. Endocrine history. Horm. Res. Paediatr. 2018. 89(4). 211-2. doi: 10.1159/000487425.
Karamanou M., Protogerou A., Tsoucalas G., Androutsos G., Poulakou-Rebelakou E. Milestones in the history of diabetes mellitus: The main contributors. World J. Diabetes. 2016. 7(1). 1-7. doi: 10.4239/wjd.v7.i1.1.
Raveenthiran V. Knowledge of ancient Hindu surgeons on Hirschsprung disease: evidence from Sushruta Samhita of circa 1200-600 BC. J. Pediatr. Surg. 2011. 46(11). 2204-8. doi: 10.1016/j.jpedsurg.2011.07.007.
Minaee B., Abbassian A., Nasrabadi A.N., Rostamian A. Prognostic factors of sciatica in the Canon of Avicenna. Rheumatol. Int. 2013. 33(12). 3095-6. doi: 10.1007/s00296-012-2574-2.
Massry S.G. Maimonides: physician and nephrologist. Am. J. Nephrol. 1994. 14(4-6). 307-12. doi: 10.1159/000168739.
Kapronczay K., Szemkeö E. Vladimir Valerjanovics Podviszockij (1857–1913) [Vladimir Valerianovich Podvysovskii (1857–1913)]. Orv. Hetil. 1973. 114(14). 814-815.
Dhungat J.P. Nicolae Paulescu and Insulin. J. Assoc. Physicians India. 2017. 65(8). 114-5.
Lestradet H. Le 75e anniversaire de la découverte de l'insuline [The 75th anniversary of the discovery of insulin]. Diabetes Metab. 1997. 23(1). 112-117.
Accili D. Insulin action research and the future of diabetes treatment: the 2017 Banting medal for scientific achievement lecture. Diabetes. 2018. 67(9). 1701-9. doi: 10.2337/dbi18-0025.